Marble and bronze stainless steel to create exquisite interior
Shenzhen based studio, co-direction design, has designed the Tianjin Binhai bay fortune center villa sample room, in the Binhai district of Tianjin, China. the interior of the residence has been created to reflect a personal style using distinctive features, colors and materials. In the living room, the striking ceiling is made from horizontal and vertical metal rods which integrate spotlights to illuminate the space. the bronze stainless steel is used here and throughout the design to provide a rich quality of materiality.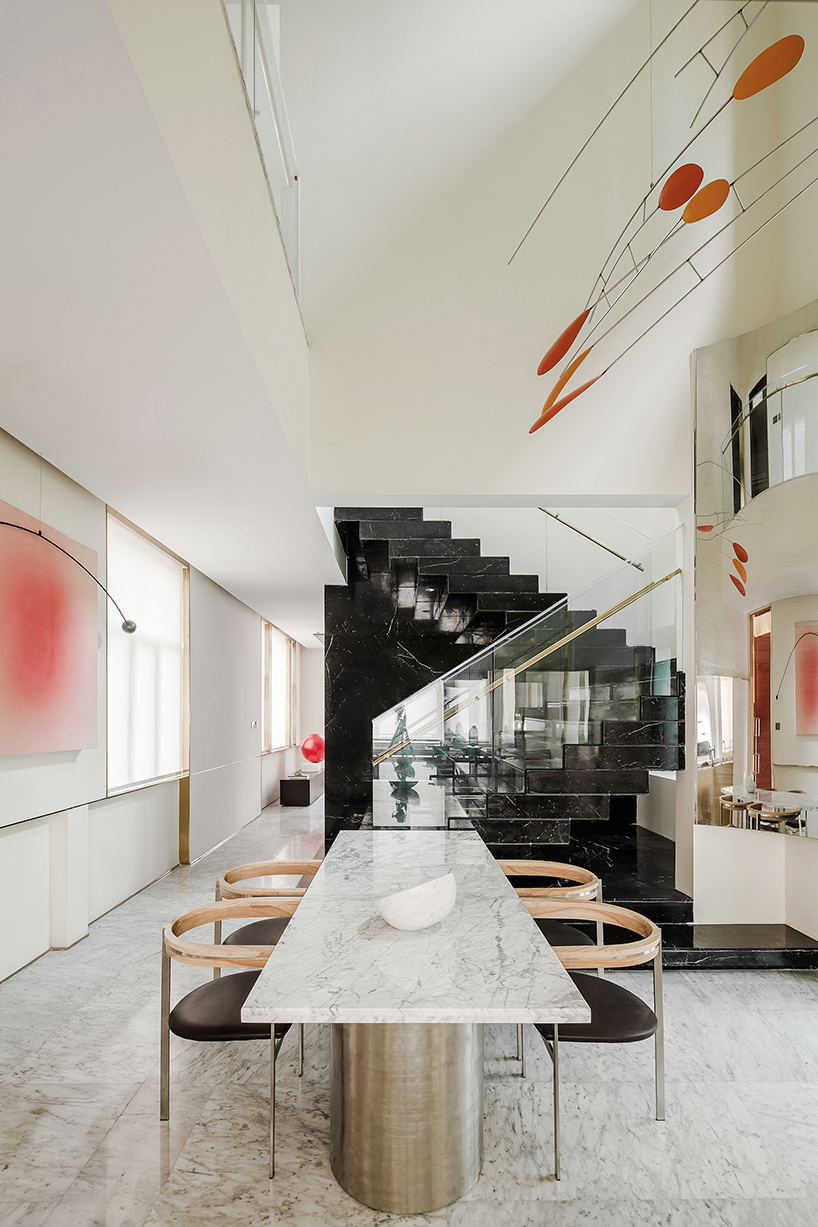 the openness of modern design is conveyed through the concept of spatial circulation by the designer, and each area has its own exclusive function. the foyer separating the dining and living room uses red and gold to create a feeling of exquisiteness and grandeur.
The artwork is also used to add fun to the spaces and in the dining room, black and white materials form the background in a minimalist way. red sets the tone in the leisure room, running through furniture and ornaments, which grabs the visitor's eye. black marble, bronze side tables, and other dark-toned furniture are also incorporated to balance with the red, realizing a perfect color-match.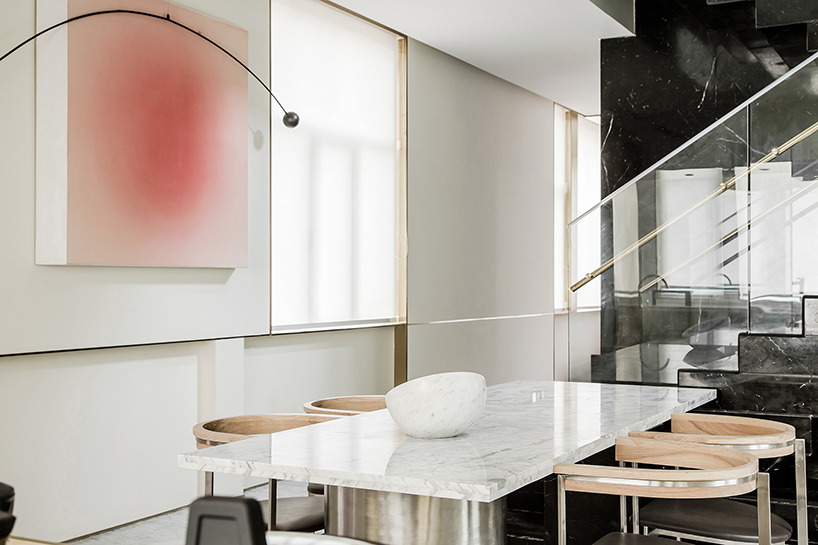 on the second floor, the oversized master bedroom allows a more diversified space combination and materials in different depths of warm brown and orange to enrich the space. the large-scale study room provides its owner with a variety of possible uses. copper cabinets are embedded into the wall and integrated as a bookcase. a similar technique is adopted in the ceiling and the living room, creating intermittent continuity. by using a well-thought-out palette of colors and materials, the interior of this apartment provides a sumptuous, personal style.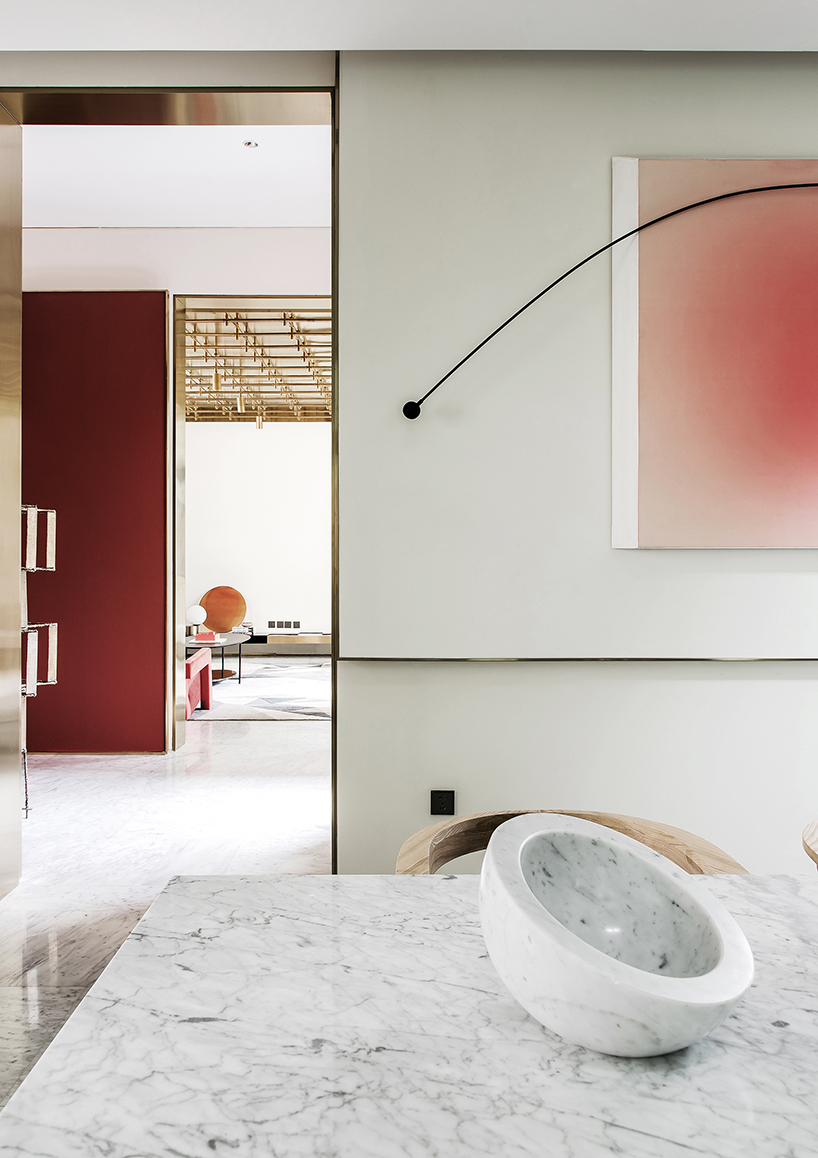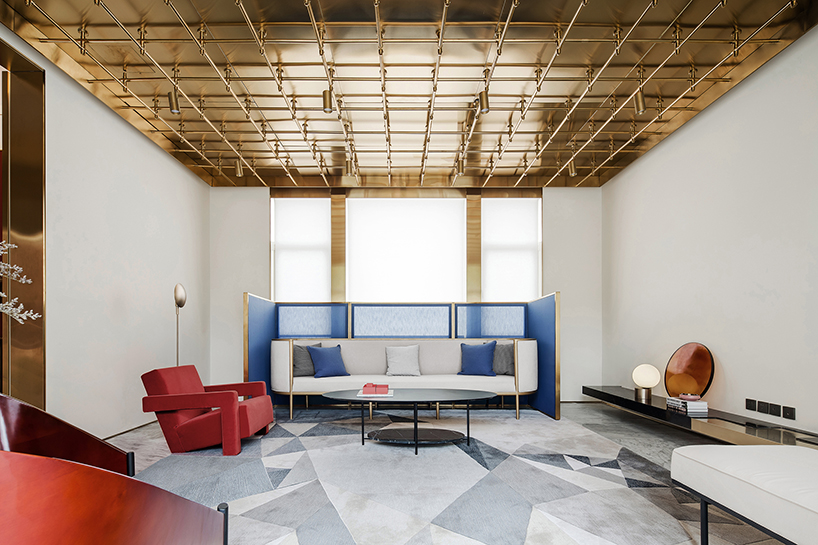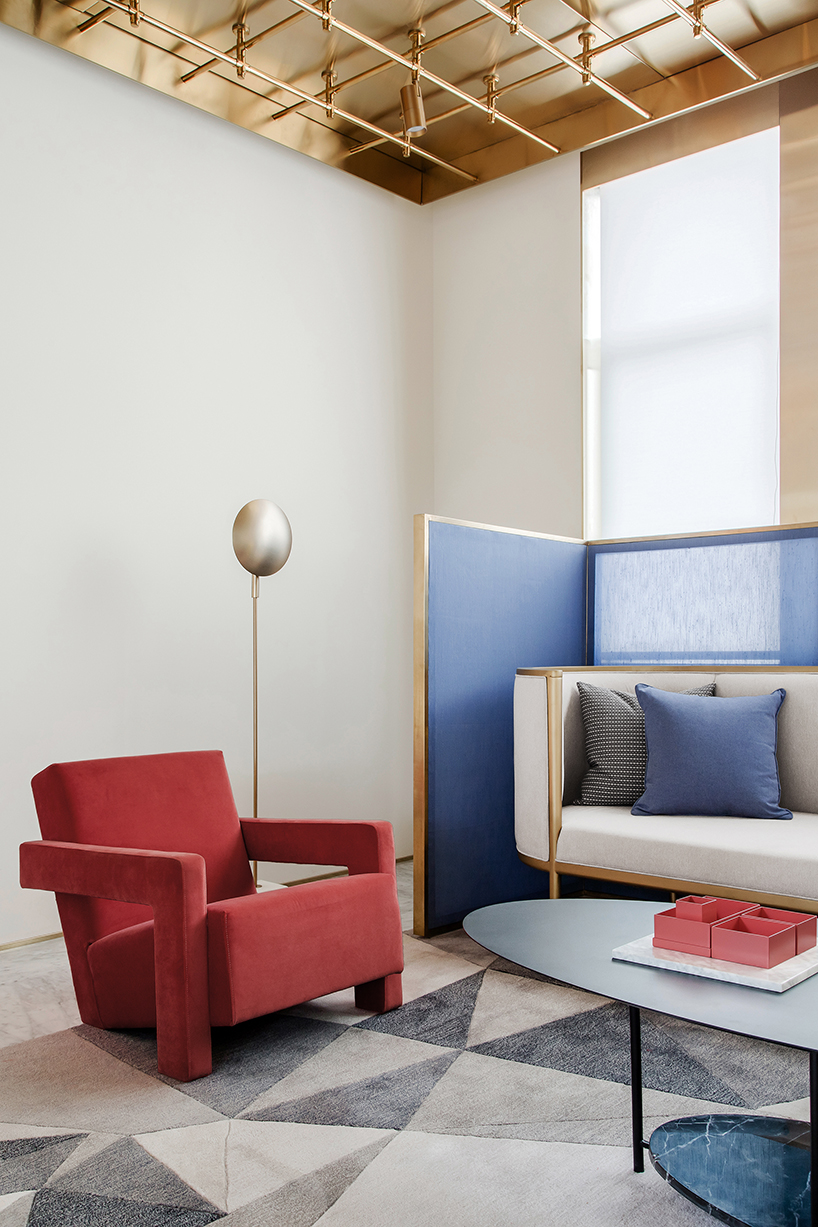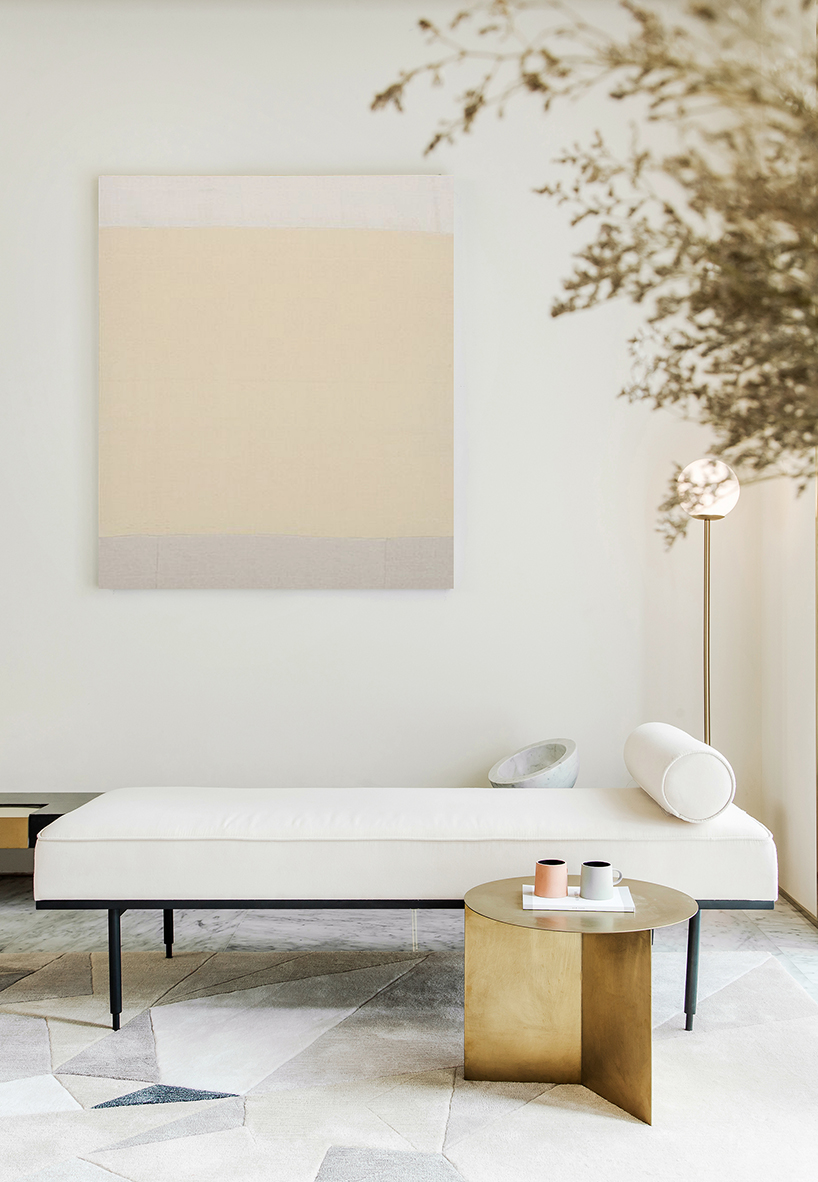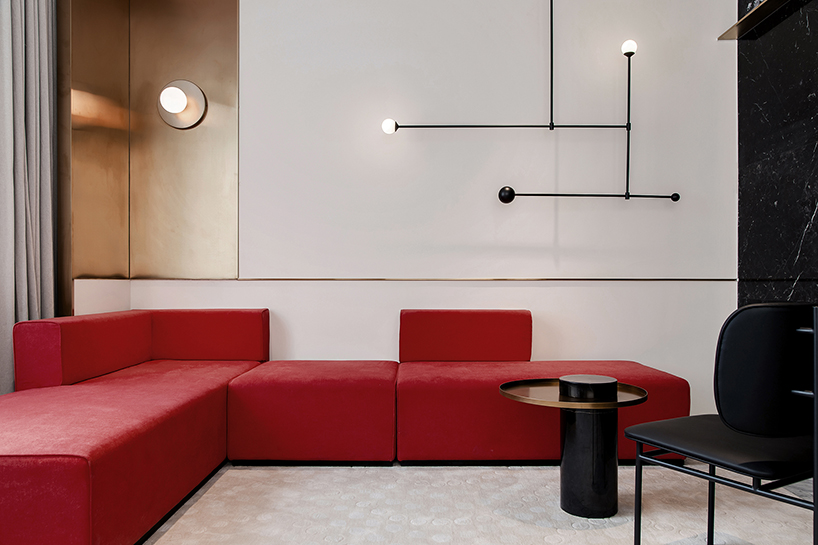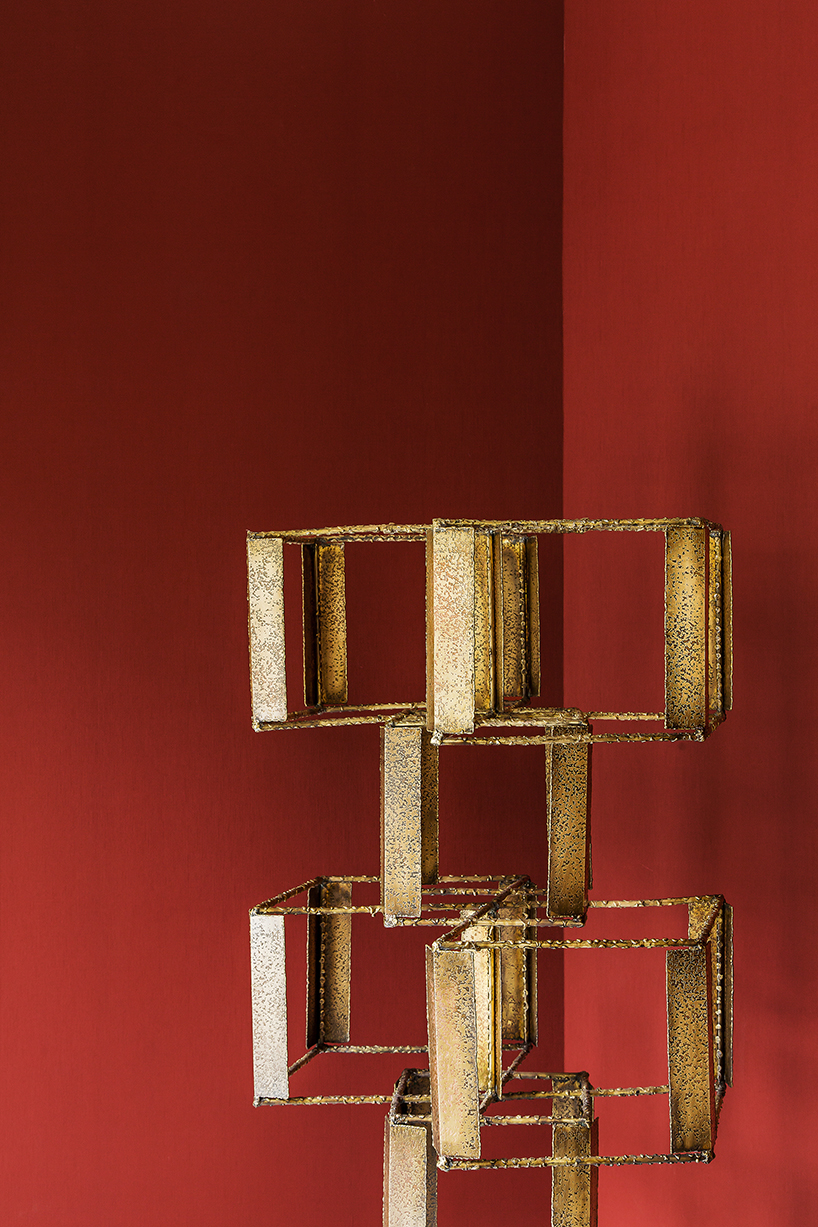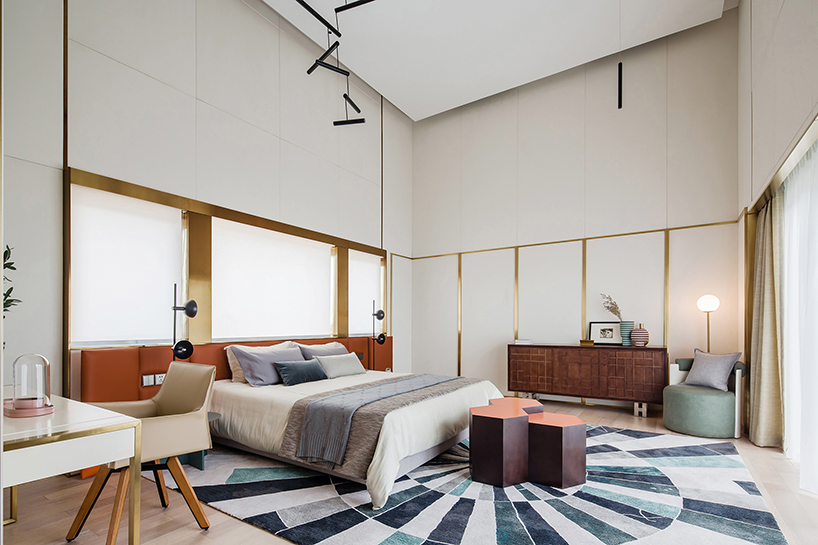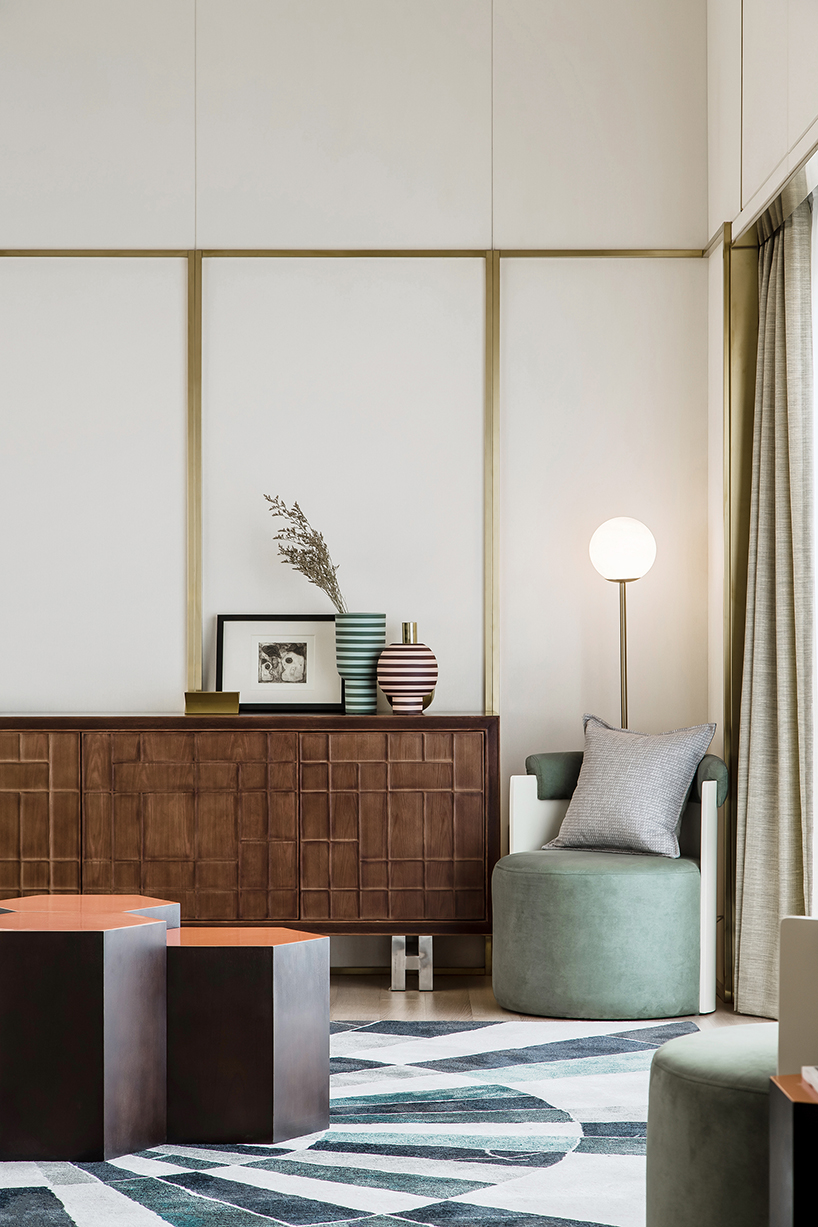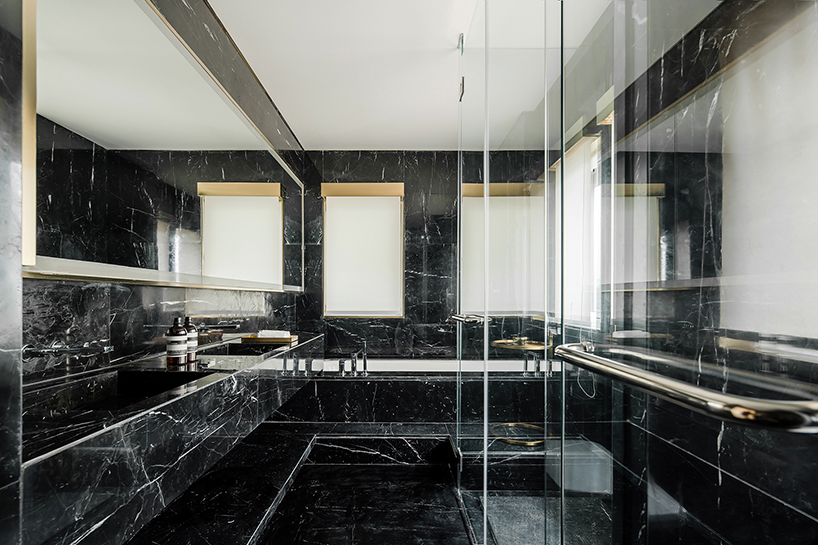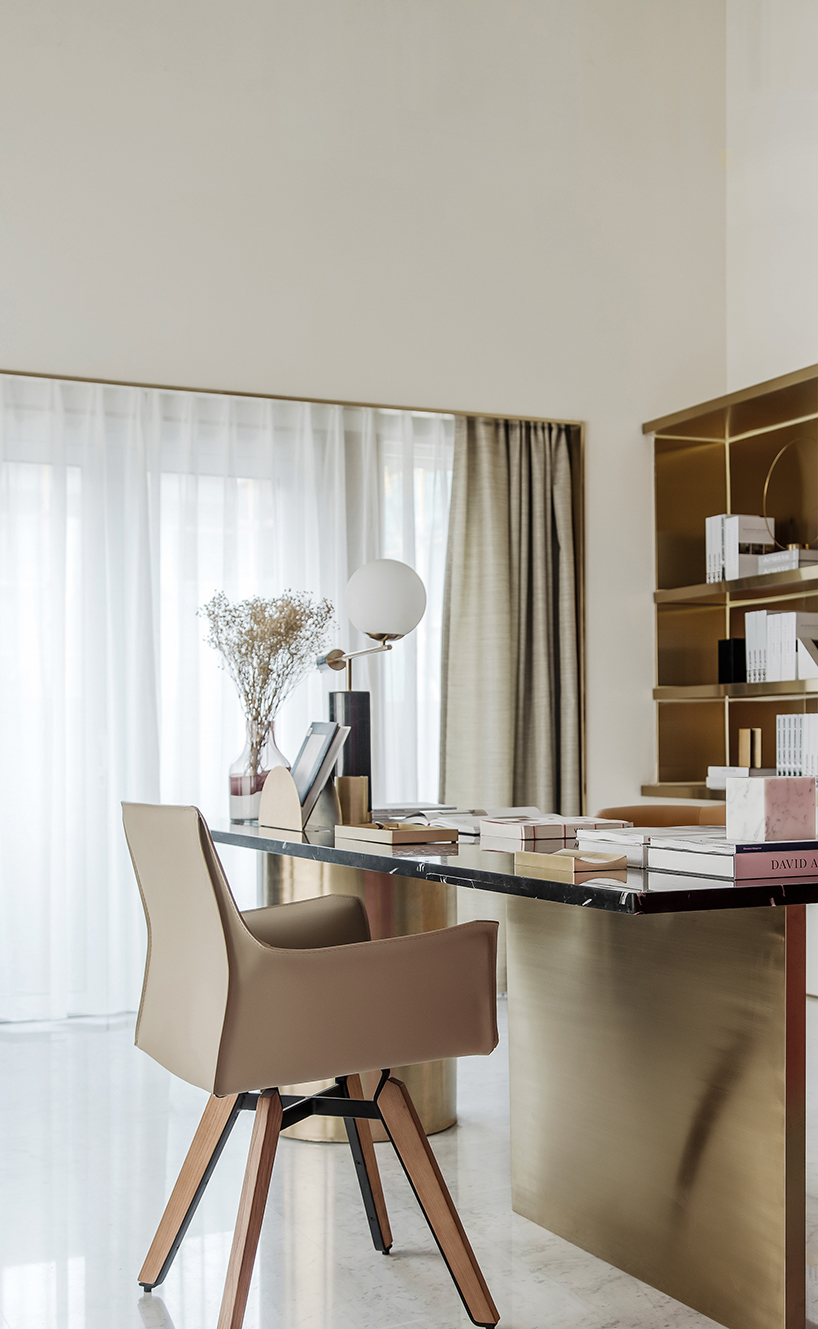 project name: tianjin binhai bay fortune center villa sample room
location: binhai new district, tianjin, china
materials: dark marble, wooden floor, wired glass, silk cloth, painted lacquered board, bronze stainless steel, texture coating
images: wyap