Nendo's into marble installation for Marsotto Edizioni at Milan Design Week
[:en]Japanese studio Nendo has designed a subtly crafted installation called 'into marble' for Italian company Marsotto Edizioni at Milan Design Week.
The pieces depict furniture drowning in black rippled water carved from marble.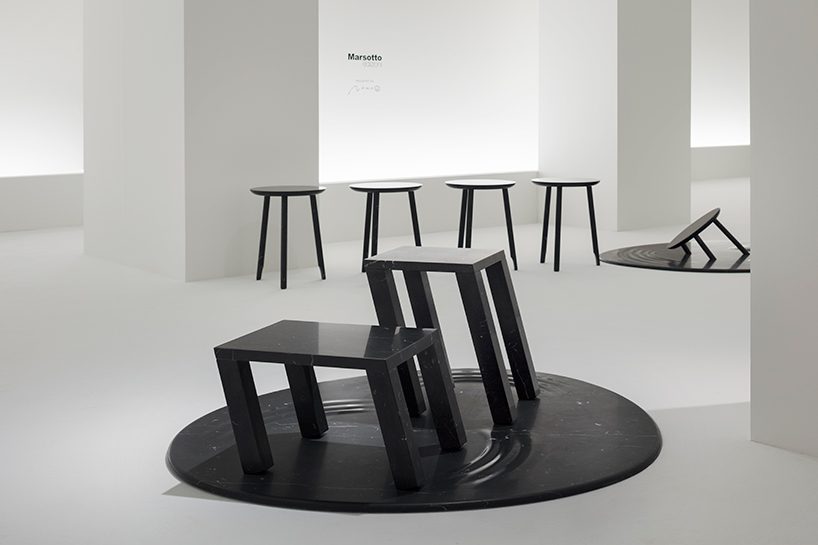 all images © takumi ota
'The idea for this space originated from Marsotto's expertise in marble processing, leading to the decision to use marble for the pedestals, as well as the objects presented', explains Nendo team.
'Since this exhibition showcases linear and sharp furniture, the pedestals were designed in contrasting rounded shapes that resemble puddles.'

The edges were softened and gentle ripples were added on the top surfaces to accentuate the soft appearance. Each piece was produced by a multi-milling machine followed by a manual polishing process.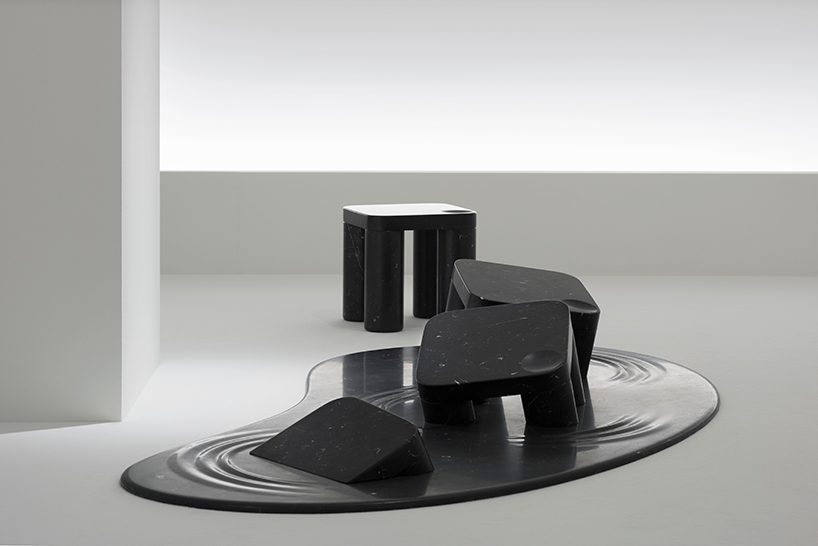 The designers put the pieces on the puddle-like stands, creating an ambiguous expression that can either look as if the objects are melting into liquid or emerging from it.
The result is an enigmatic exhibition space blurring our perception of which objects are the main exhibits and which are the objects that are displaying them.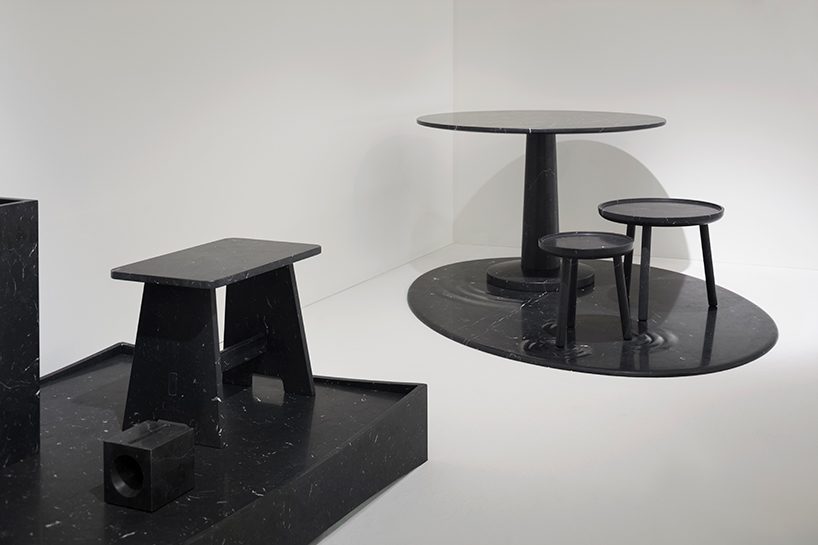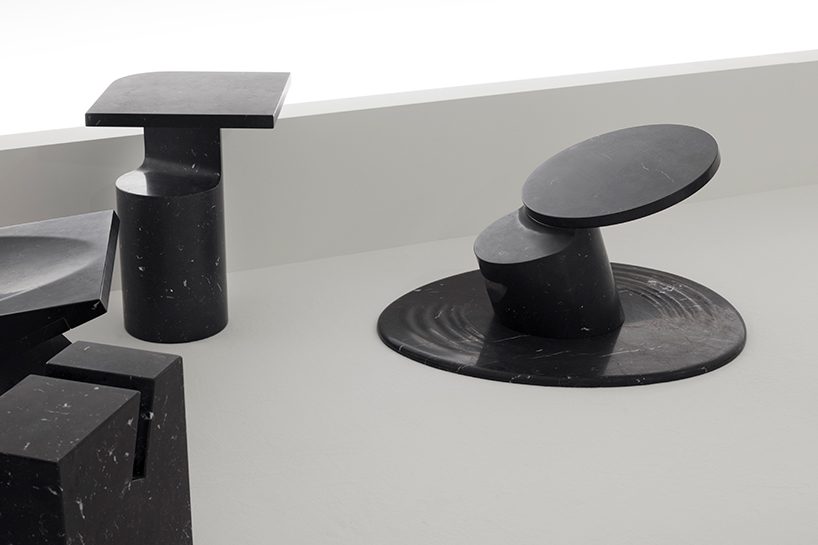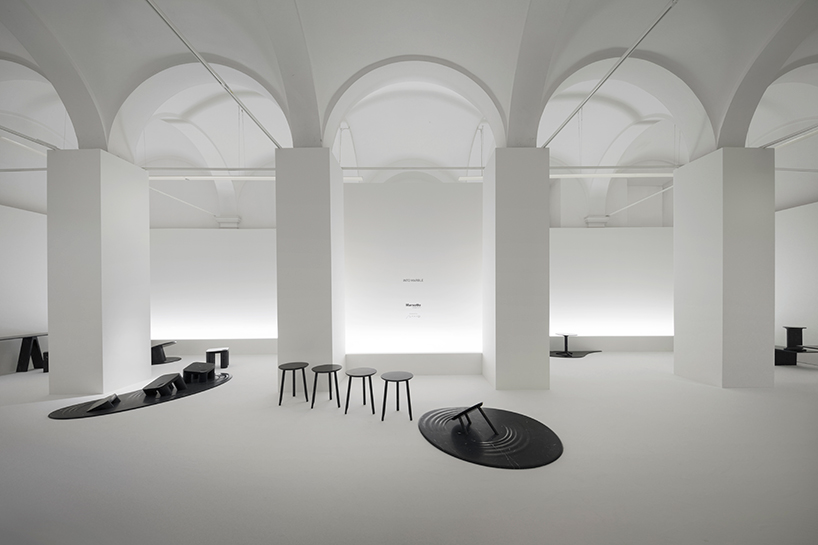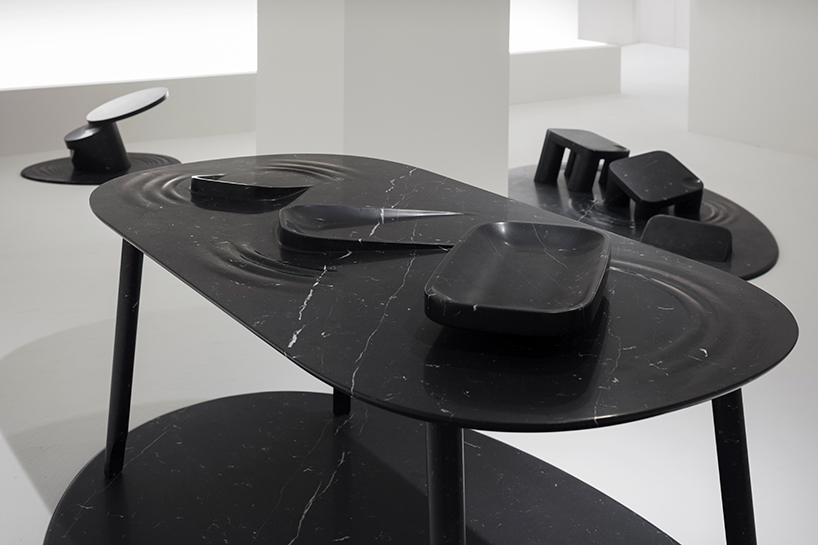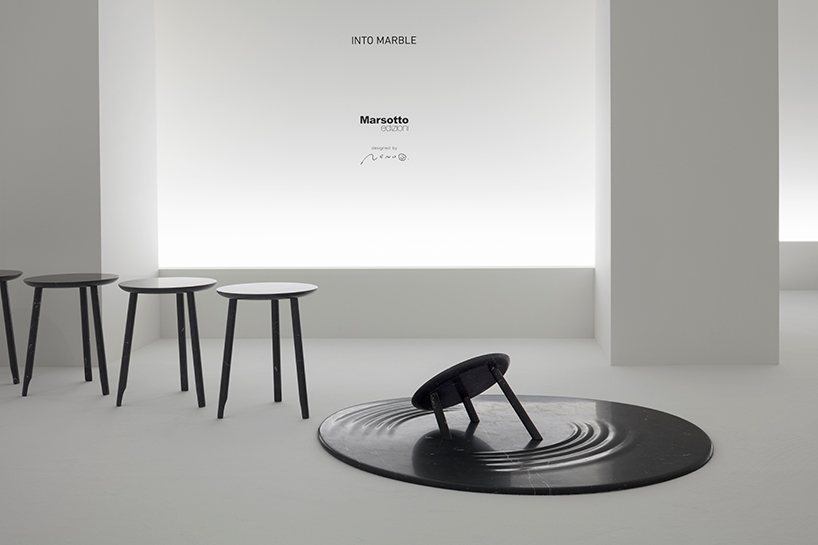 [:]