Suble marble lines by Martins Architecture
Subtle marble lines define the layout of this medical center in Braga, by martins architecture
Portuguese martins architecture office has turned a nearly abandoned shop in braga, Portugal, into a luminous, minimalistic oriental therapy center complemented by the richness of marble.
Conceived as a 'box in a box', the 'performative bond' project covers the space in white adding sophisticated elegant elements to the interior.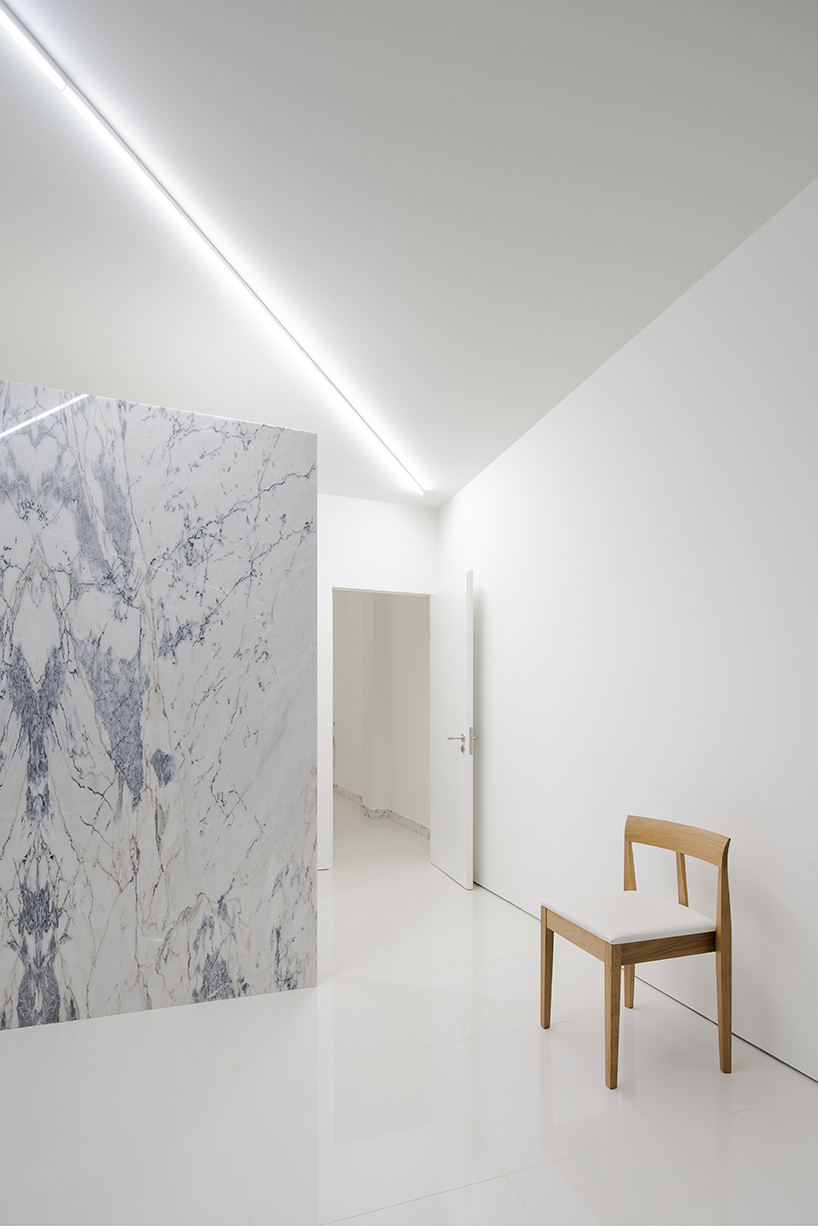 reception
all photos by NUDO
As one enters martins' shop, they immediately face the reception — an intimate space hidden behind a tasteful white-and-blue marble divider. the lightness of the space is completed by the natural hues of wooden chairs and the line of light breaking the strict perspective of the ceiling.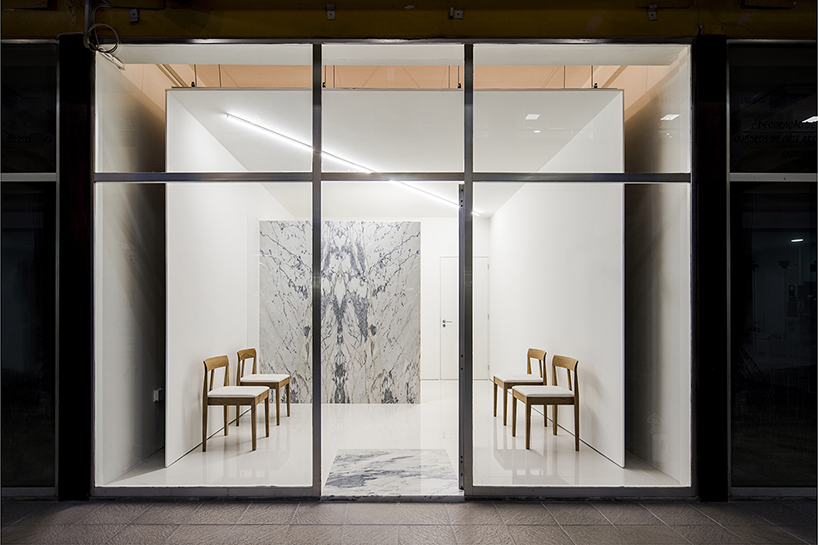 reception view from the shopping mall
The treatment spaces are entirely white, while their boundaries are highlighted by an unexpected detail — the plinth there is made of marble, too, flowing from the floor to the door frames. the only element standing out in this room is the sink — the metal bowl balances the contrast between the light fabric curtains and the stone skirting.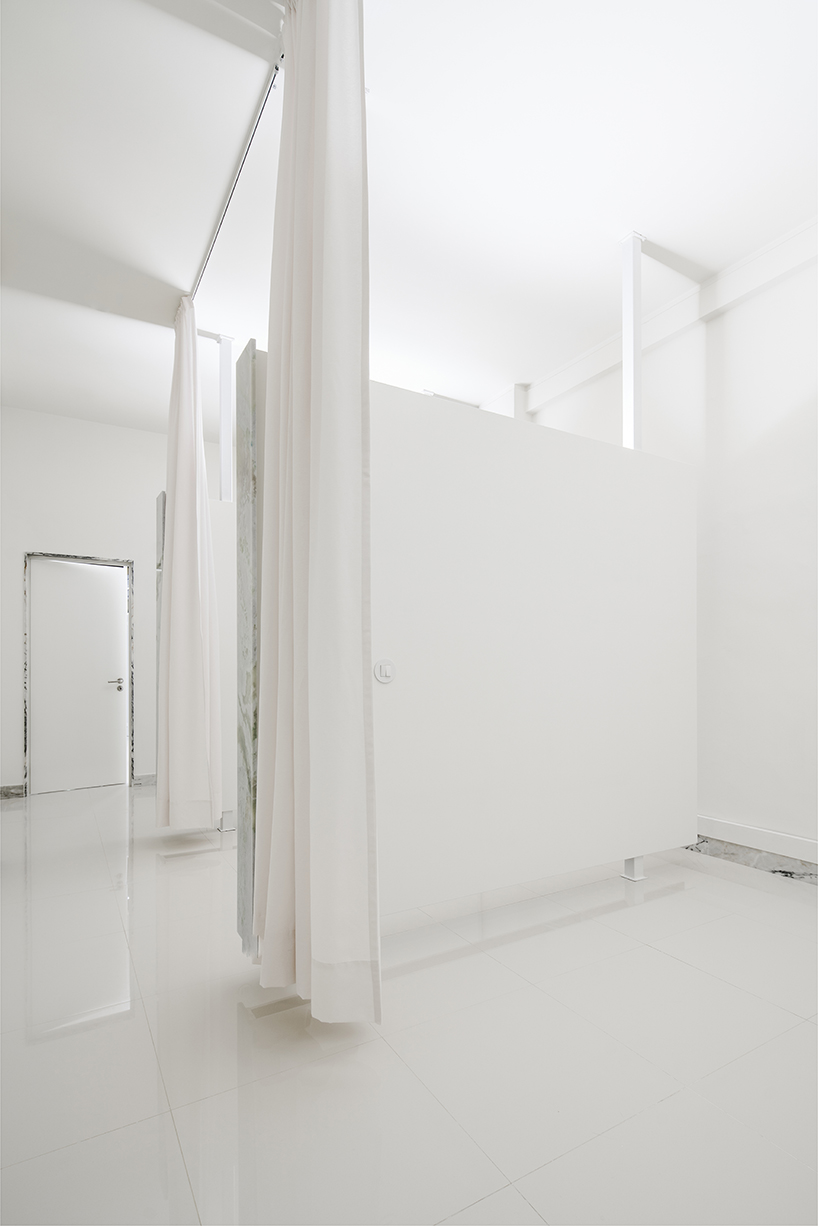 treatment areas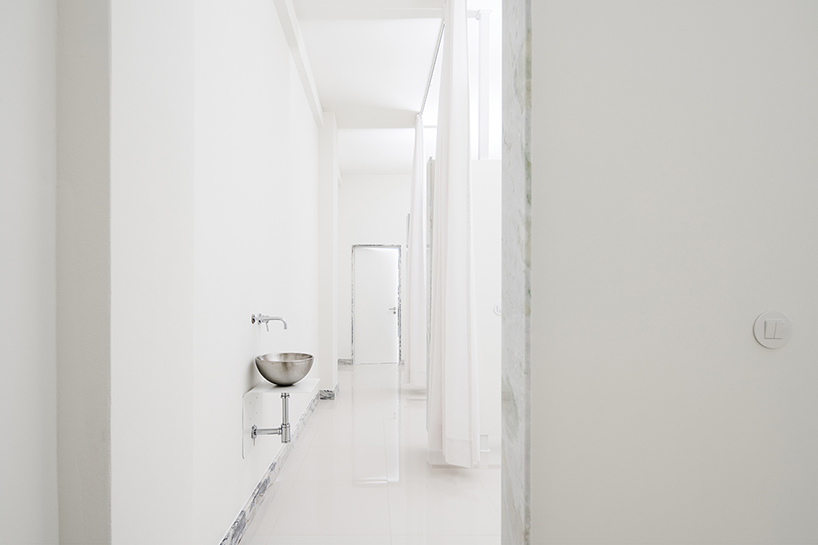 the metal sink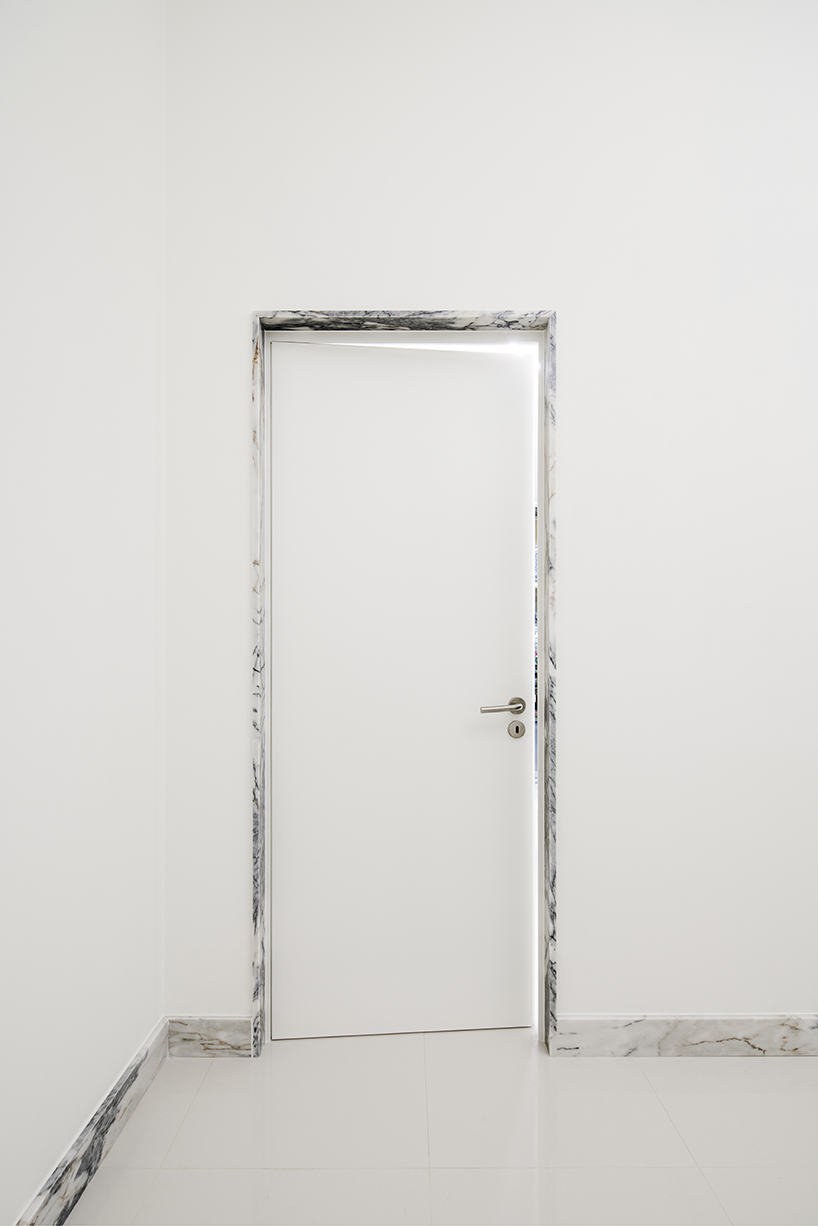 detail of the marble skirt and door framing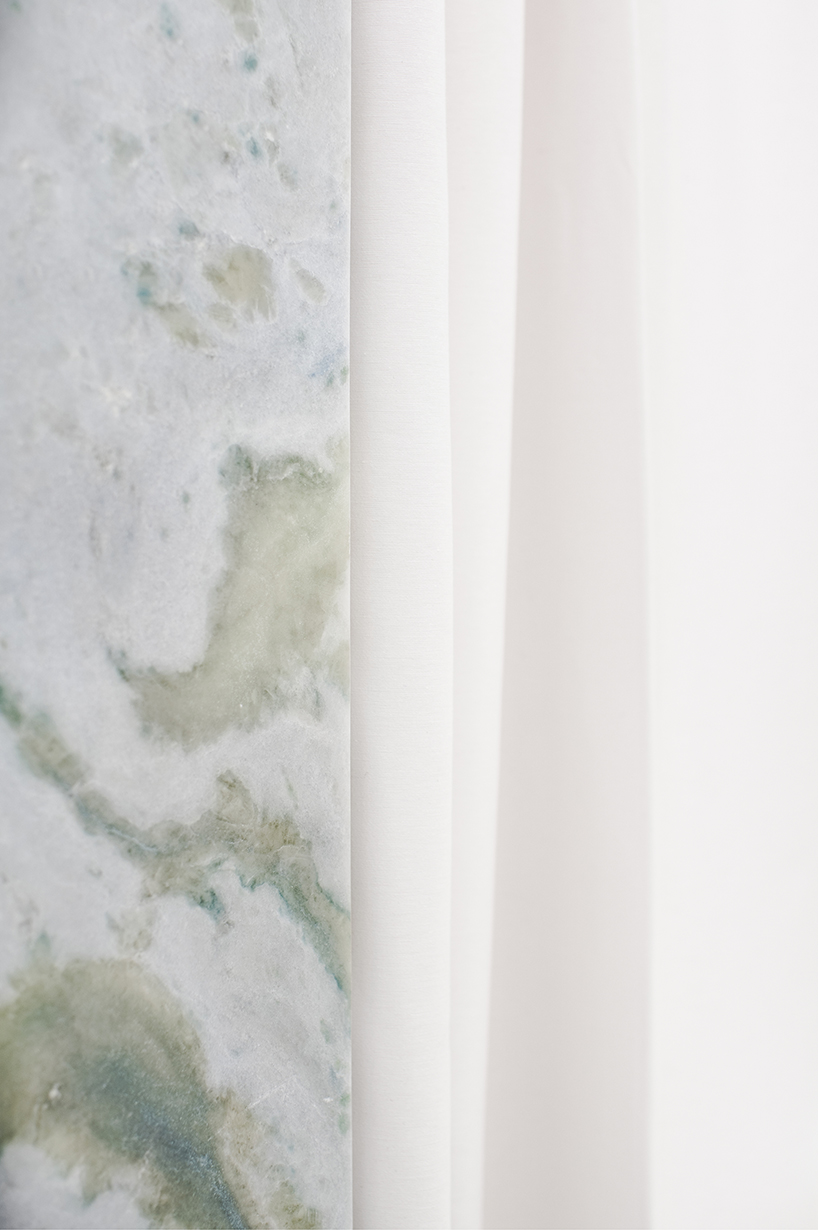 marble and fabric
Project Info:
Architects: martins architecture office
Team: josé martins, marta machado, marina carbia
Program: oriental therapy center
Size: 49 m2
Location: braga, portugal
Status: built
Year: 2018
Photography: NUDO
Source : Designboom[:]