Creative studio idea3di launches levitating marble lamp
[:en]
idea3di unveils a levitating marble desk lamp
Called Levia, this desk lamp is using genuine Carrara or black Marquina Marble :
After the success of its' first Kickstarter campaign, which saw the launch of an eco-friendly ice cooling system, creative studio idea3di unveils a levitating marble desk lamp. combining a magnetic pendant that floats just beneath its arching neck, 'levia' is a magical mix of science, design, and technology.
idea3di uses a magnetic levitation system, a method by which one object is suspended on another, thanks to a magnetic field which can combat the gravitational pull effect. this allows the levitation of an LED filament lamp with very high energy efficiency.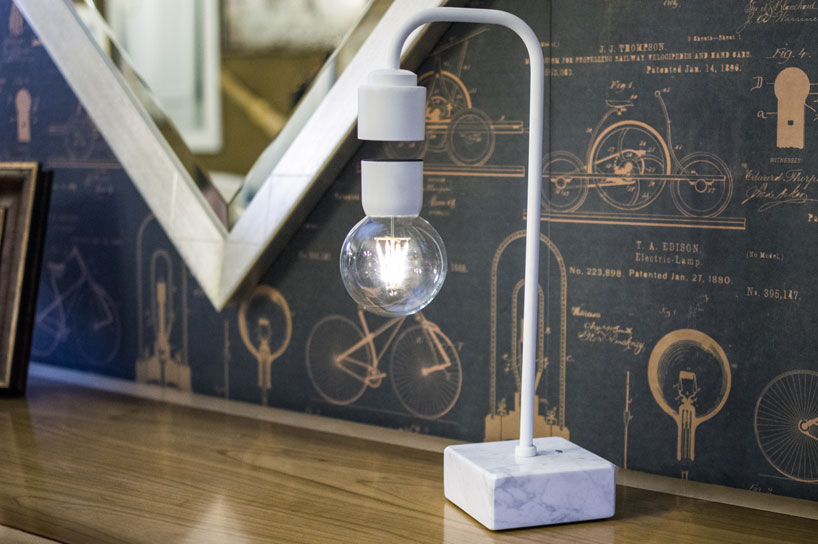 The levia lamp is the result of painstaking Italian craftsmanship. the base is made of genuine Carrara or black Marquina, which is cut by CNC and hand-finished by Italian craftsmen. reflecting the studio's made in Italy philosophy, the lamp will be produced and shipped from the country.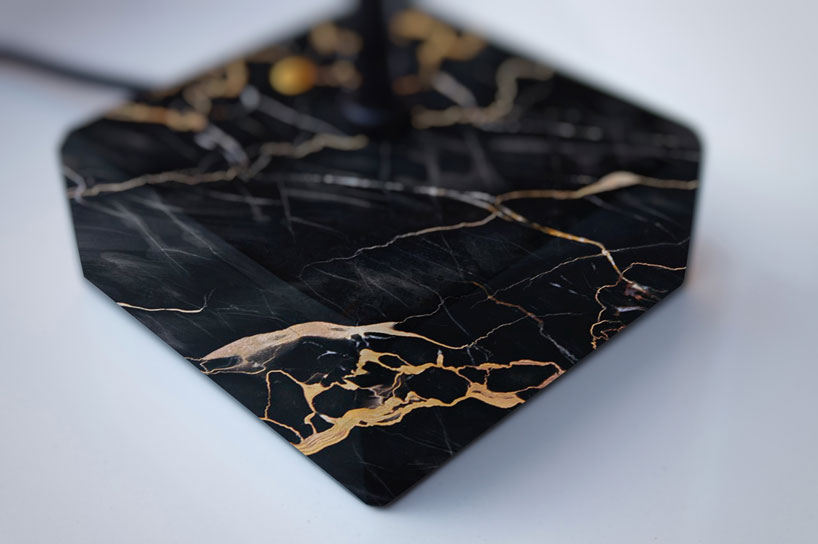 The stem's length allows the LED filament bulb to levitate at a height of about 20 cm from the ground above the marble base: the effect is a perfect balance between the shapes and the levitation distance. a touch sensitive button allows you to switch off the LED filaments with a single tap, by keeping the light bulb in levitation at the same time. the fabric wire makes what has always been considered a disturbing element, an integral part of the design. the meticulous attention to detail, the stem's colors and the different types of marble give levia a high-level design, suitable to any kind of environment and furniture.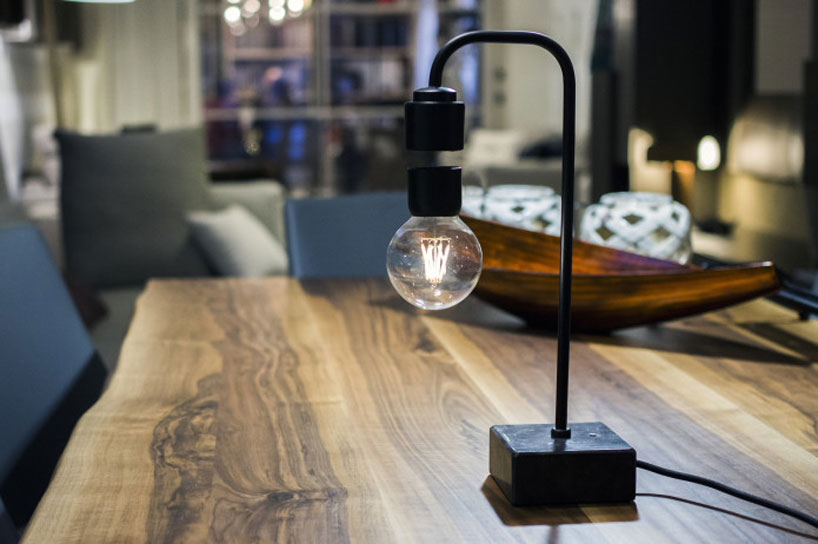 images courtesy of idea3di
Source : Designboom
[:]