Marble collection by jean louis iratzoki & sylvain willenz
Retegui marble collection by Jean Louis Iratzoki & Sylvain Willenz
Drawing on the expertise and advanced technical capability of the atelier, the creators have created the sparse yet luxurious range of objects.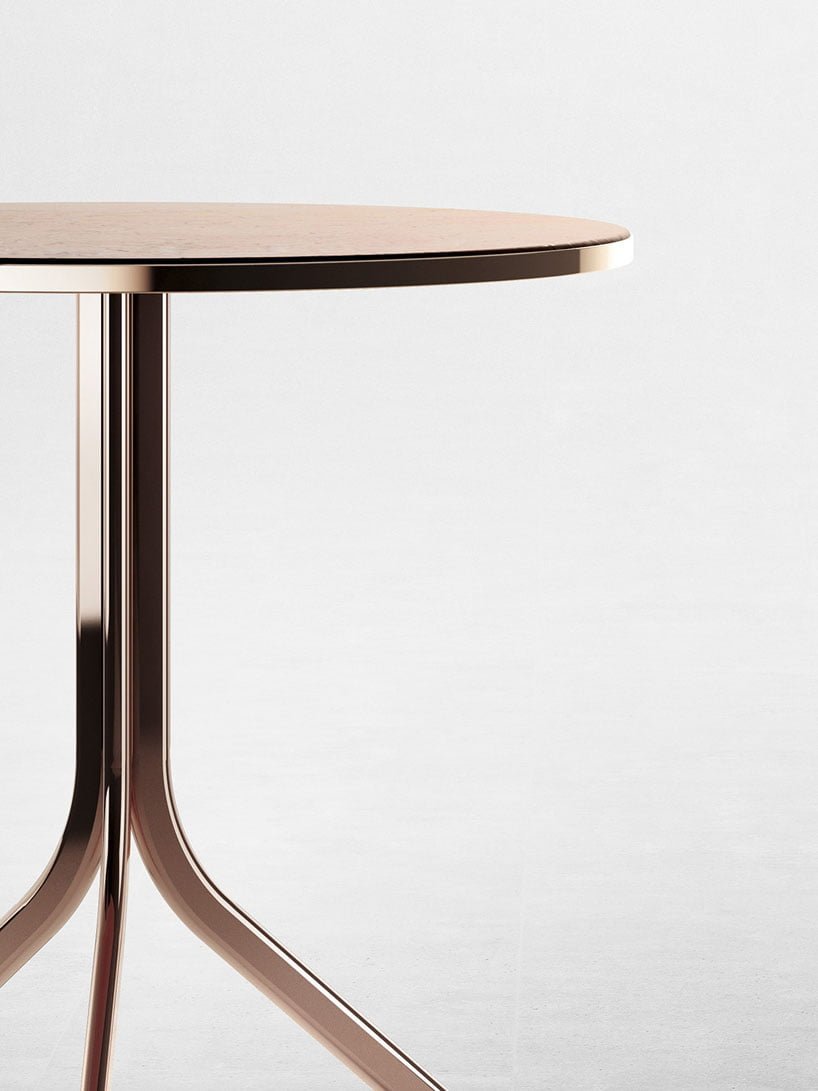 close-up of 'bistro' table
The 'Retegui', is a reinterpretation of 19th century café style furnishings by Iratzoki. Particular focus is tended to the harmony of marble and metal, colors and underframe finishes. The 'Bigun' coffee table takes a slightly different approach, choosing instead to accentuate the contrast between hard and soft. Molded foam, which is upholstered with padded fabric, is finished with a thin slab of marble.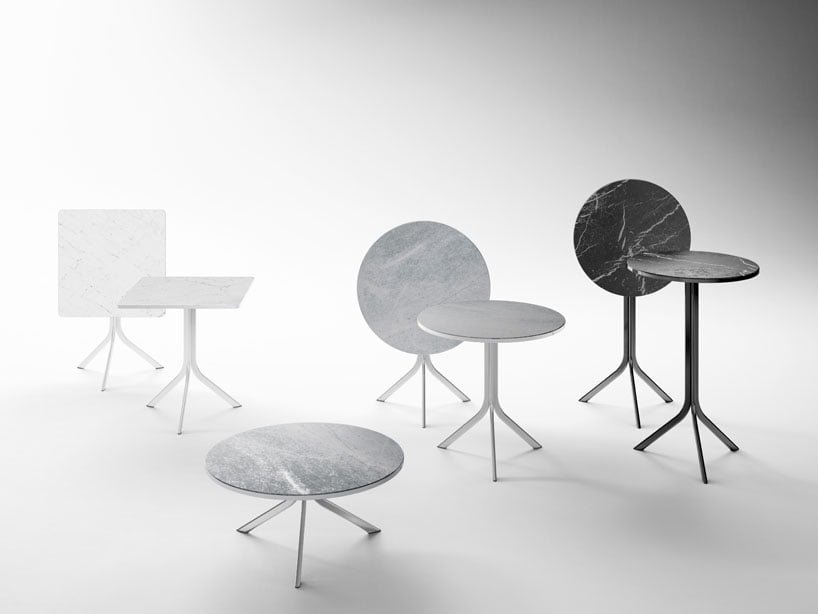 different versions of the 'bistro' table
'Tanko' is a clock that combines the simplicity of Carrera white marble with full-grain leather from the rémi carriat tannery. its shape is an honorable nod to the bygone era of the milk watcher, a once kitchen staple now lost in time. sylvain Willenz, likewise, enhances the 2015 collection with creating and subtle use of the rich material. 'Alaka' is a series of minimalist designs that includes shelving, mirrors, and wall hooks. bevelled edges and round, soft angles impart a lightness to the ever-lasting strength of marble.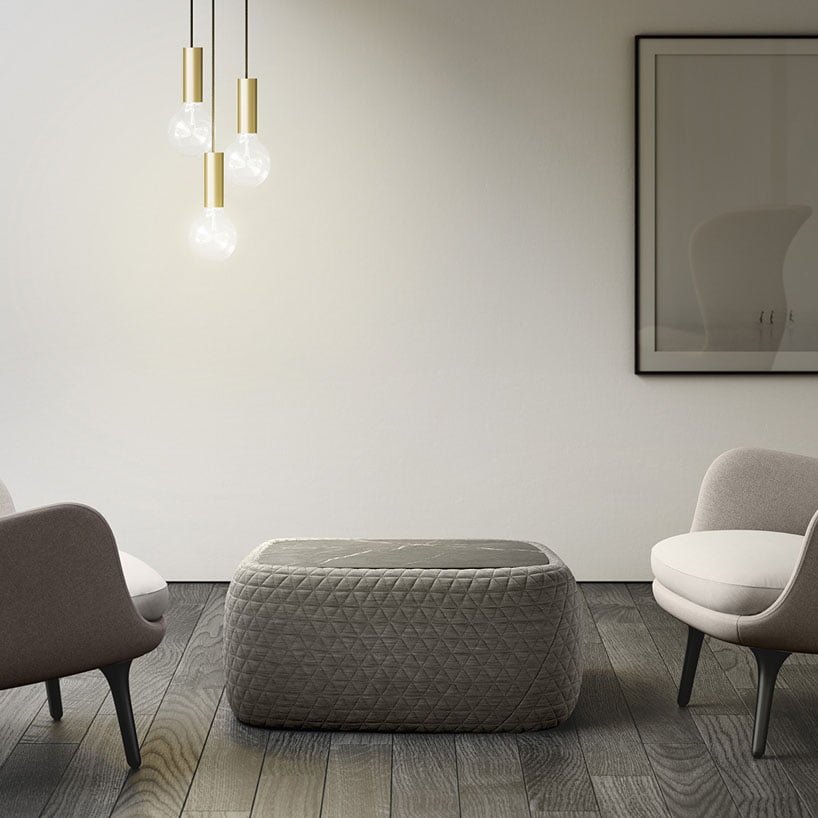 jean louis iratzoki's 'bigun' coffee table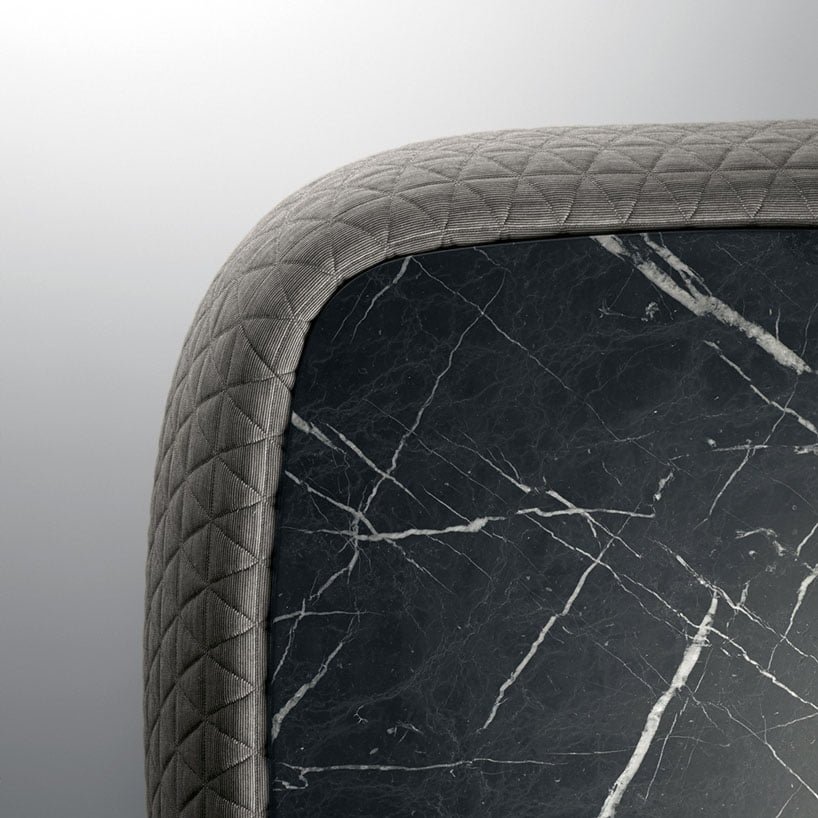 detail, 'bigun' coffee table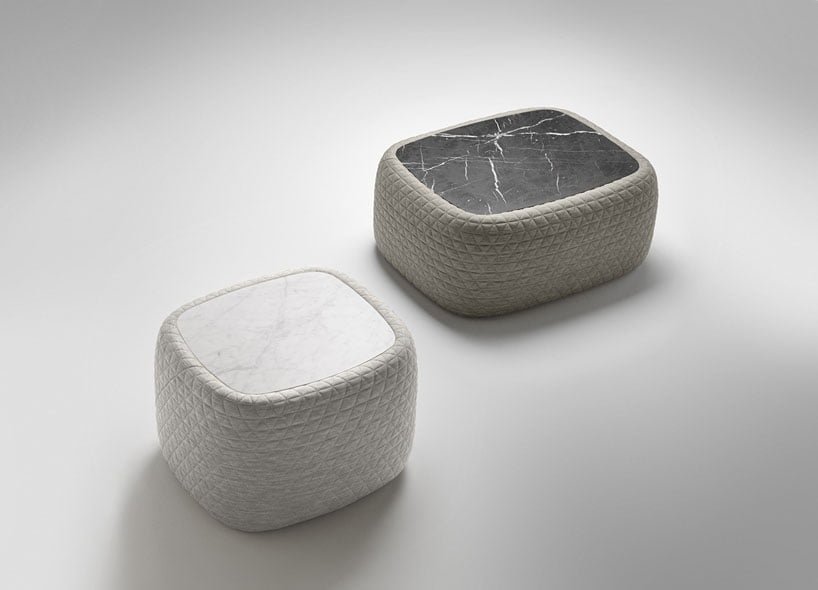 'bigun' comes in four combinations

'tanko' clock

'tanko' clock detail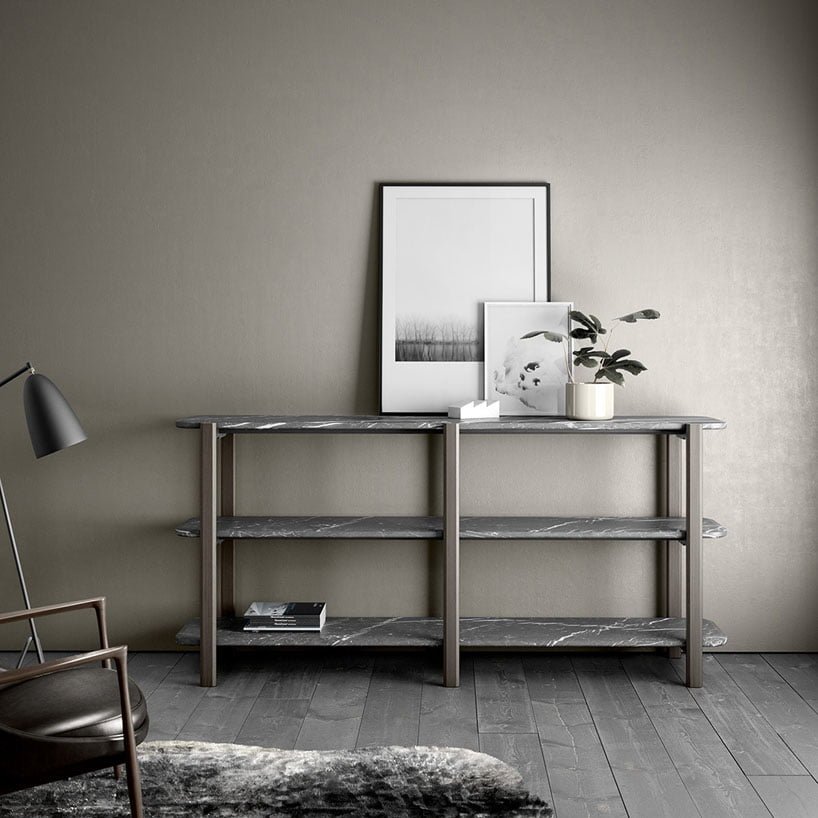 sylvain willenz's 'alaka' shelves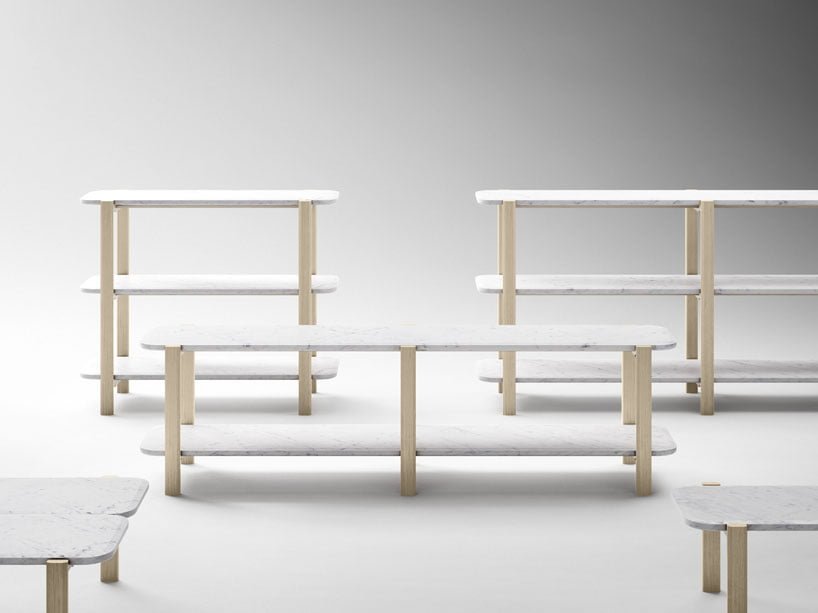 'alaka' shelves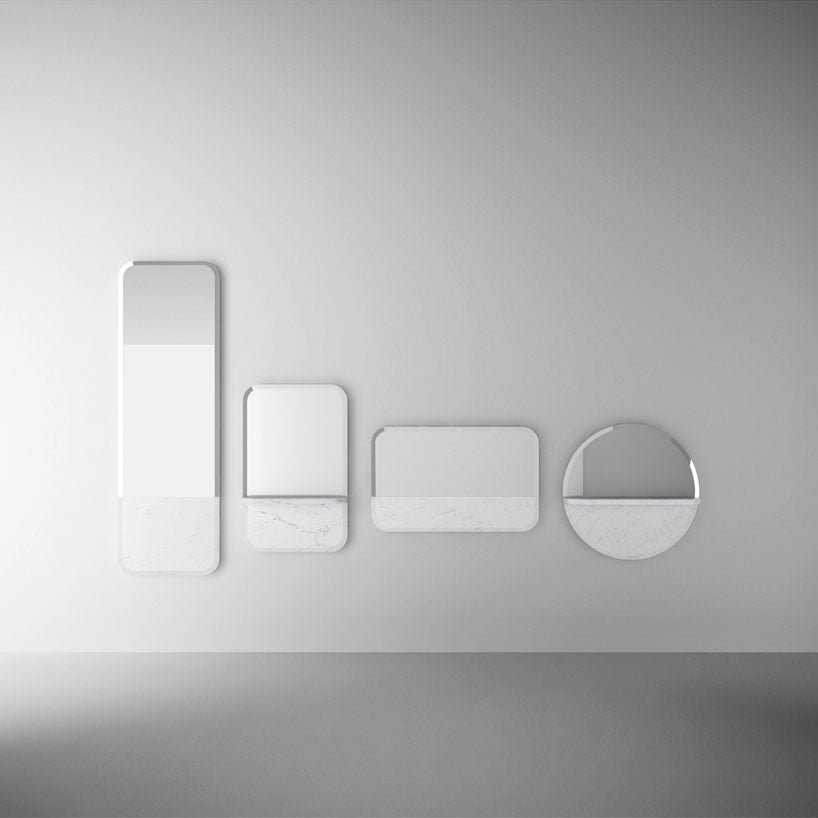 'alaka' mirrors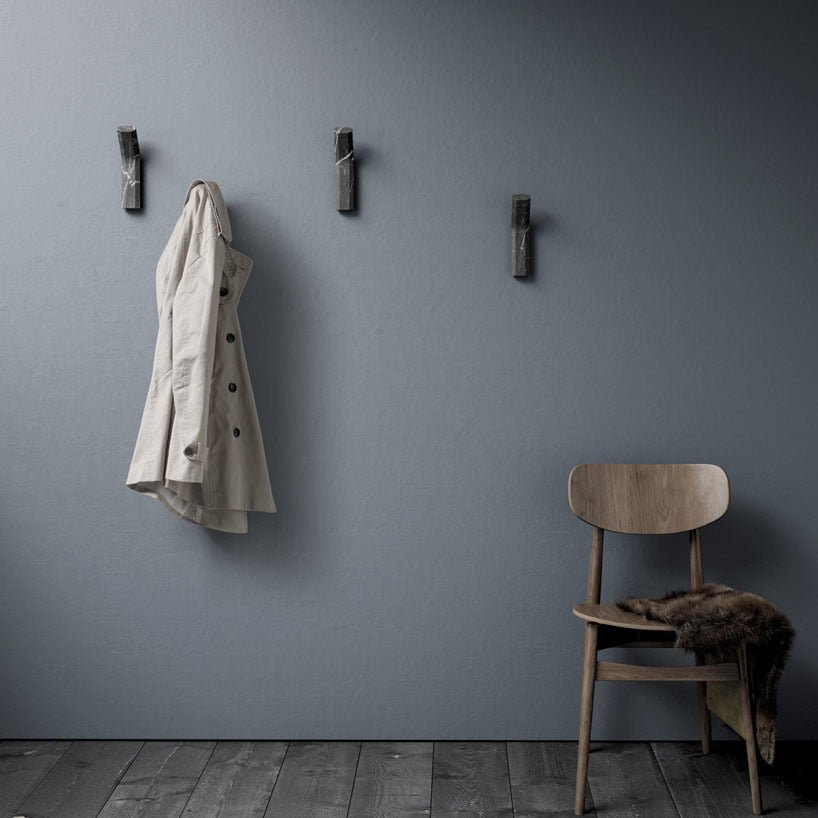 'alaka' wall hooks
[:]